Product Code: PL-003
Water-tight metal scoop attachment for Pushing both solids and liquids horizontally

Features
4.5"x8" tray with 1" lip, extending to 3"
Heavy-duty, lightweight aluminum construction
Allows for use of Launch in both vertical and horizontal orientations
Suitable for wet applications
Custom made in the USA
Includes
Scoop attachment
Lateral mounting plate
Mounting hardware
Does not include Launch Rig (required)
Mounting Lateral Plate
Fully remove the two screws on the backside of the cylinder, place your Lateral Plate in place, then replace the screws and tighten.
Usage Tips
Mounting Launch onto a 20" c-stand & knuckle combination will provide a comfortable working height


Use plastic dropcloths and bins to catch the objects being Launched

Closing the Safety Valve and turning off the Safety Switch helps ensure the safety of the person resetting the Rig
Heads Up
Launch moves fast, really fast, and it can toss a good amount of weight into the air... be mindful of this and keep a safe set.

Use safety countdowns prior to Jumping to help ensure everyone is clear prior to activating the Rig.
Pairs Well With
Try using the Spill accessory for Pour in conjunction with Launch to get the wall of cereal effect seen in the videos below.

Suggested Items
Share
View full details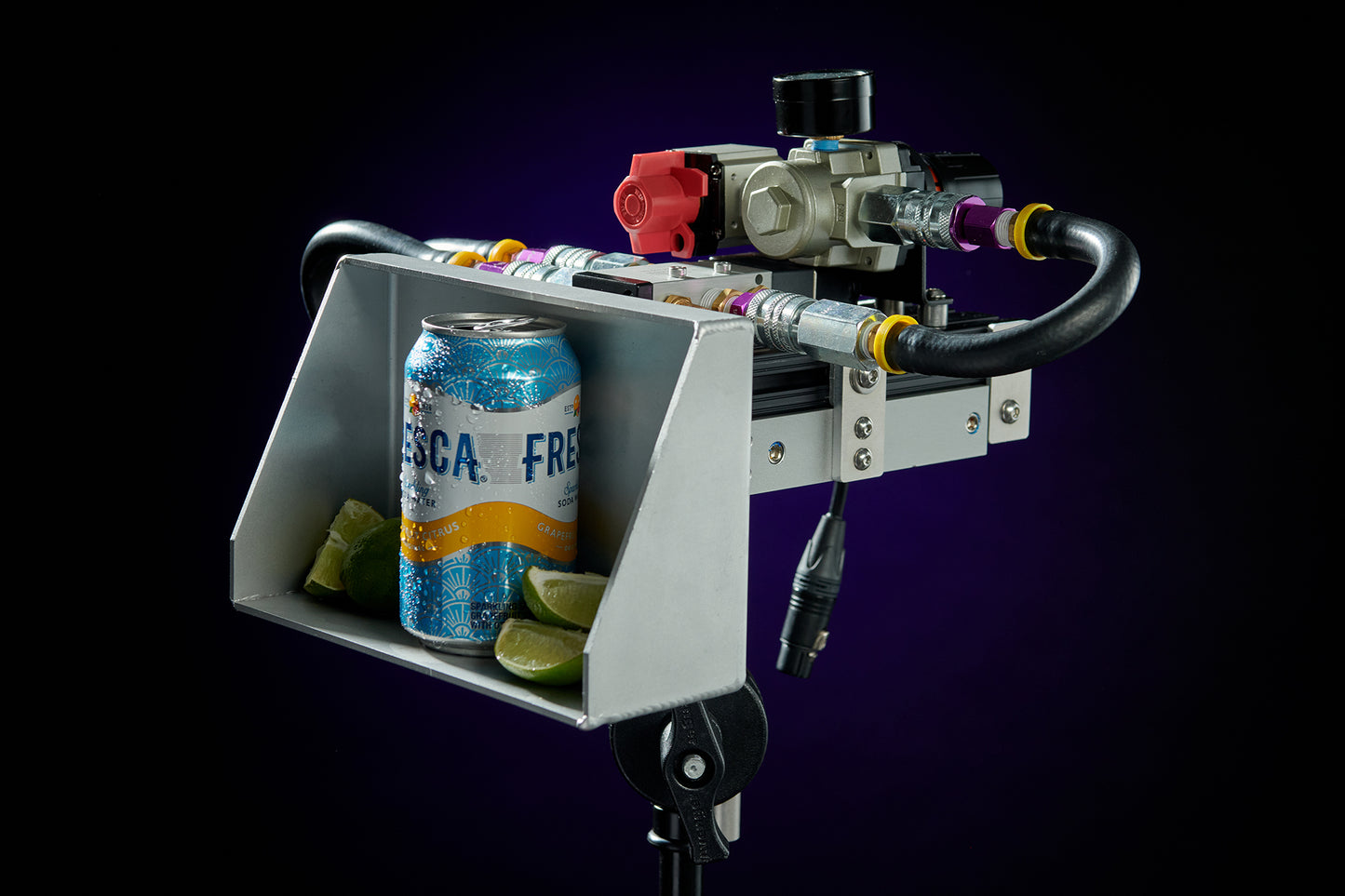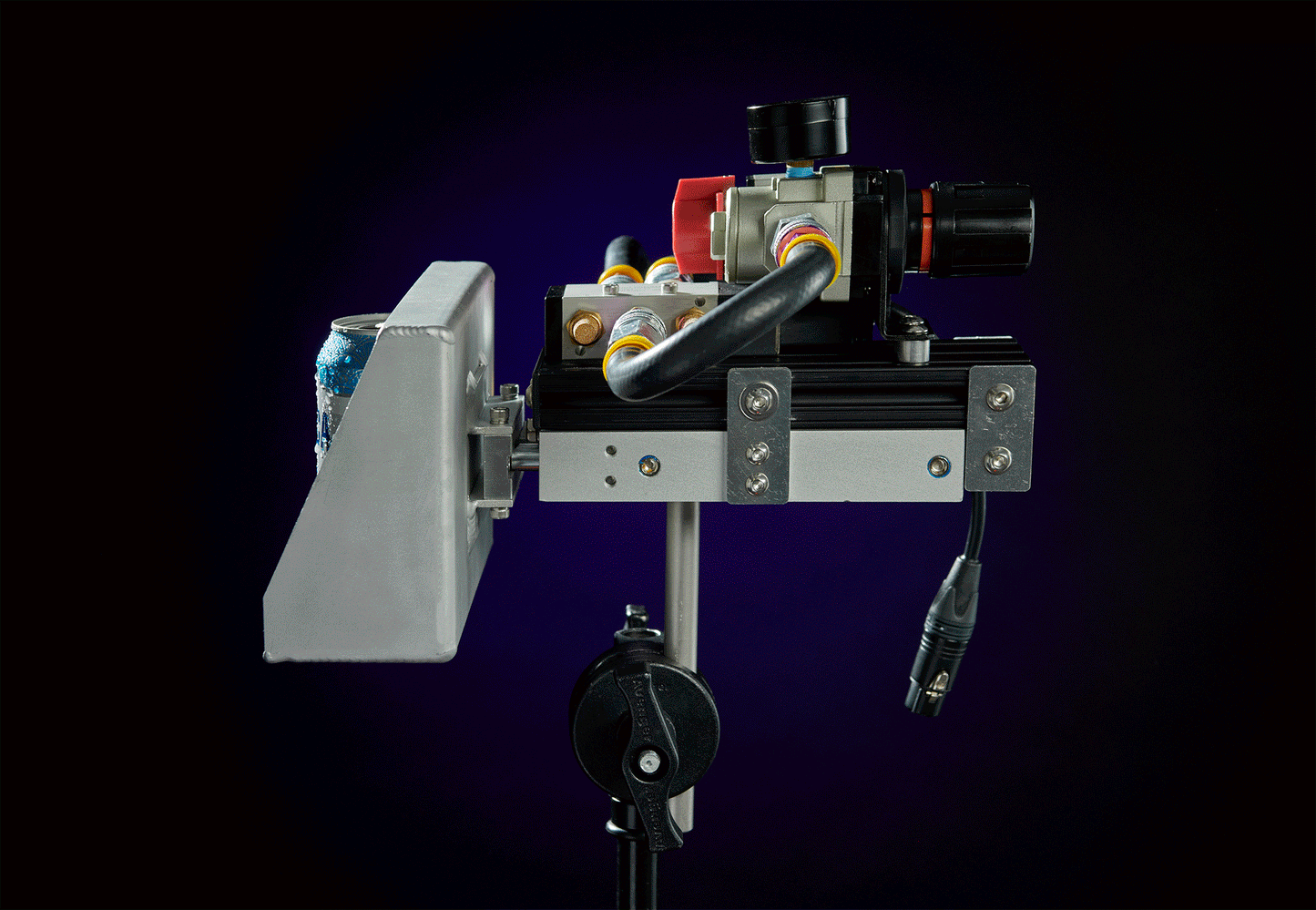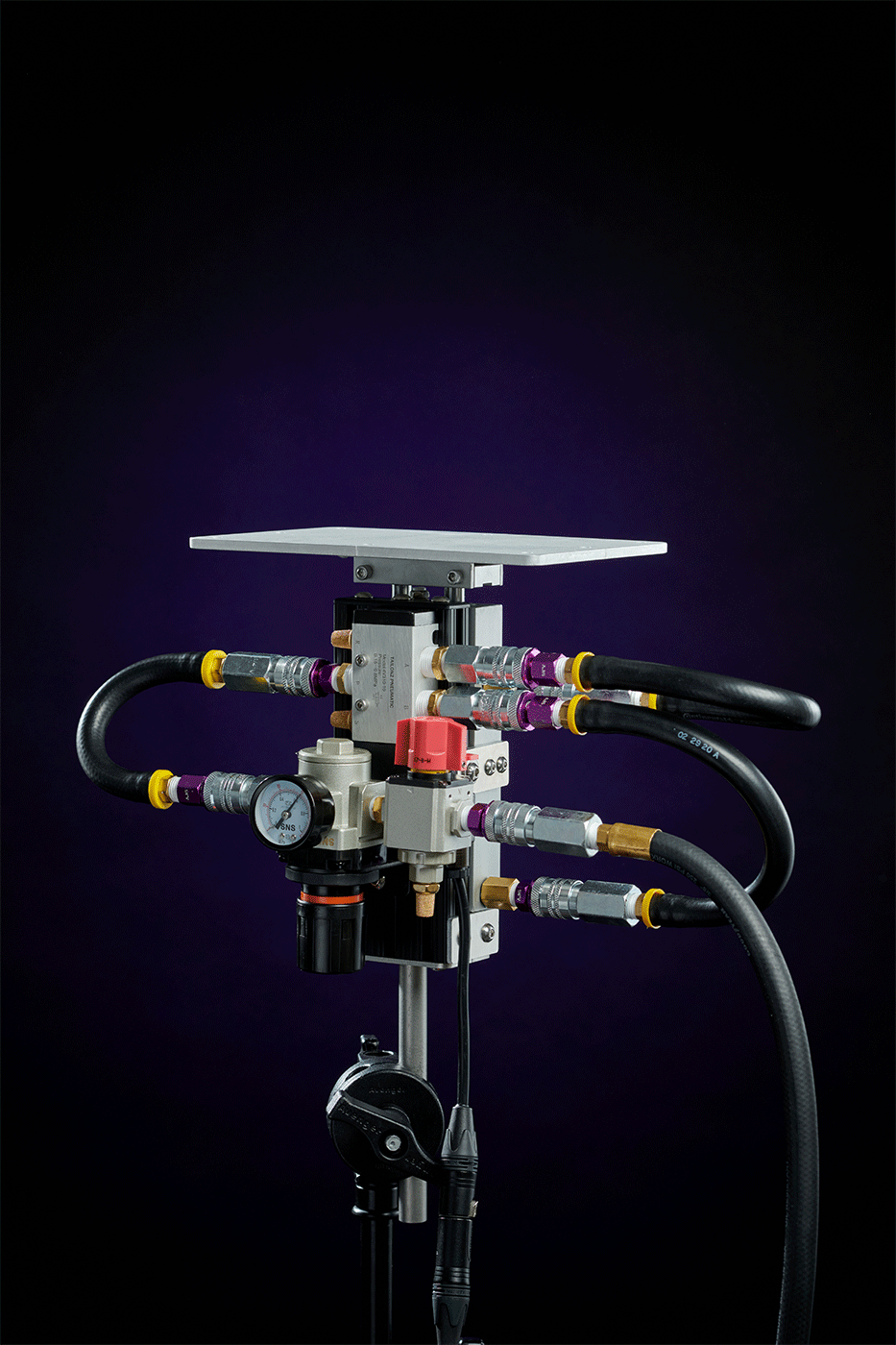 Samples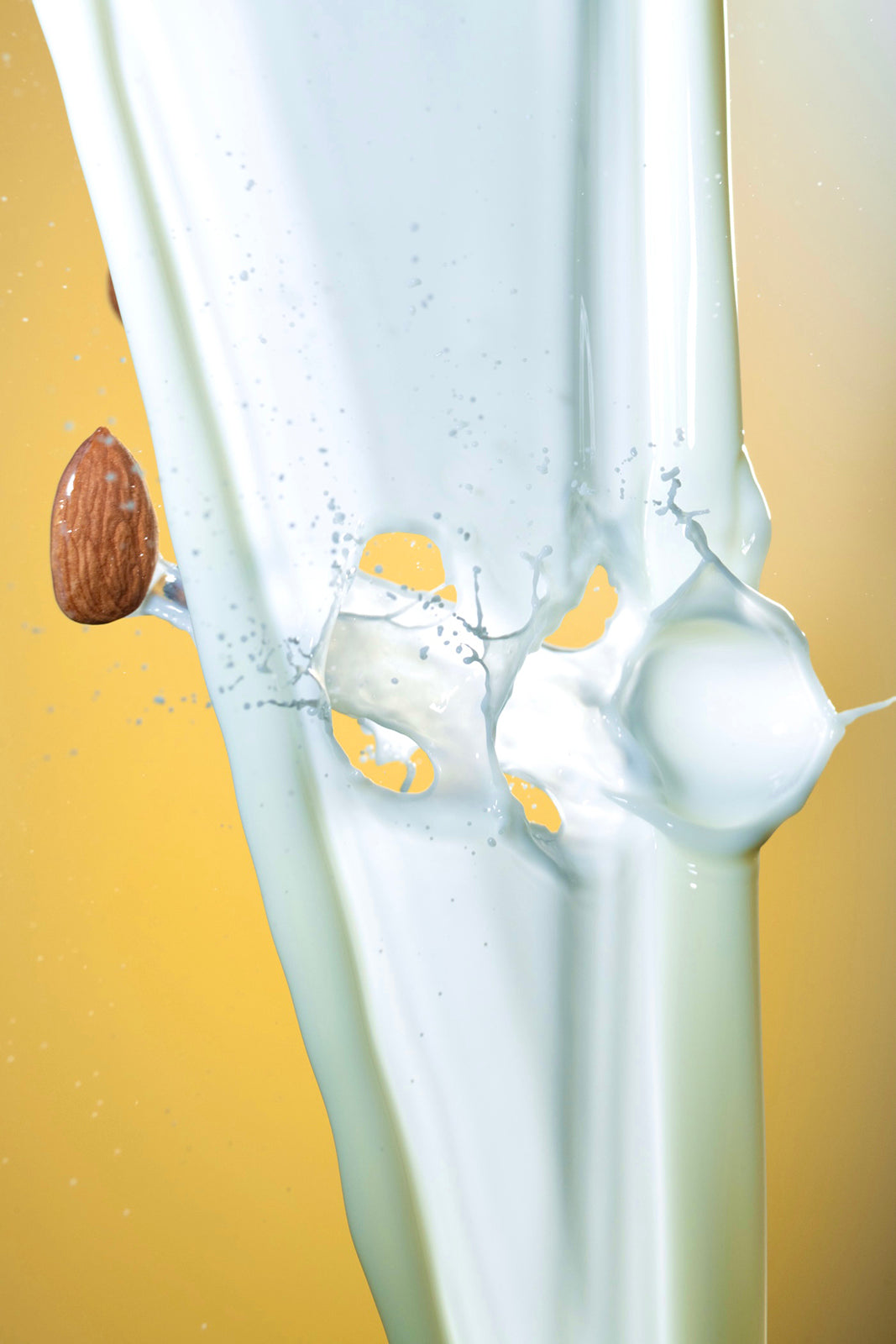 BTS