Product Code: PJK-241
Large format concussion platform with hollow design
Features
Large 20"x24" surface area

Hollow design for placing a camera, light, or additional Rig in the center
Four different laser cut surfaces available
Powerful 30lb.+ payload
Adjustable pressure rated to 100 psi
Adjustable leveling feet and Baby Pin mounts
Suitable for wet applications
Built to fit inside Pelican 1630 (not included)

Available in 12V or 24V configurations
Kit Includes
Male Y-Connector with in-line Safety Switch

2x 15' Rubber air hoses w/ fittings


2x Baby Pins (5/8 x 3.5") for flexible positioning on set

25' Custom cable for connecting Rig to your controller
Required
REQUIRES an air tank with at least 2 outputs (not included).  See Suggested Items tab below for an example.
Heads Up
Jump may have a fun name but it does not mess around, so you shouldn't either when on set with it.

Use safety countdowns prior to Jumping to help ensure everyone is clear prior to activating the Rig.
Usage Tips
Use the in-line safety switch to ensure safe resetting of the Rig in-between takes

Put at least 3 sandbags on each stand or this Rig might Jump out of position

Create a catch system to easily collect the items that have Jumped off the surface


Reverse the A & B air lines for the inverse operation of the table - It will then hold high in normal position and rapidly pull down low when activated
Pairs Well With
Everything! This Rig can create a multitude of stunning effects on its own, but when combined with other Rigs the possibilities are endless.

Squirt can precisely place a stream of liquid into the grouping Jumping off the surface

When the Jumped items are at their peak, Push can introduce complementary items (cereal & flavor cues)

Pour sauce over a wall of chicken wings
Suggested Items

Air tank with multiple outputs

In addition to multiple outputs, these tanks also reduce how often your compressor runs during the production.

Slider stands or equivalent

Short robust stands help keep Jump on the ground

Pelican 1630NF Case (No foam)

Jump is designed to fit perfectly inside this case.  Once the rig is inside, add a couple pieces of foam to the top to prevent it from Jumping during transport and you are good to go.
Share
View full details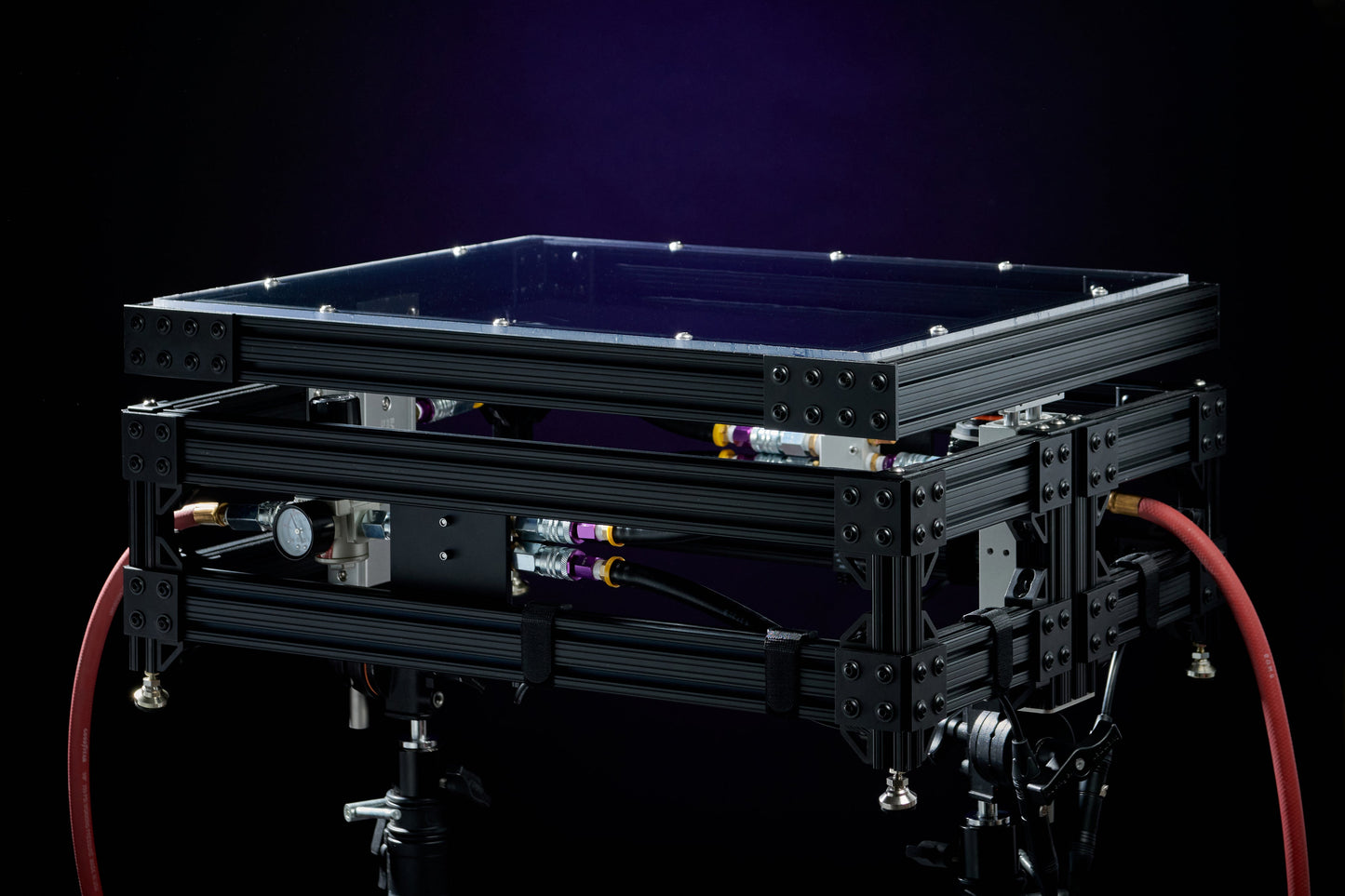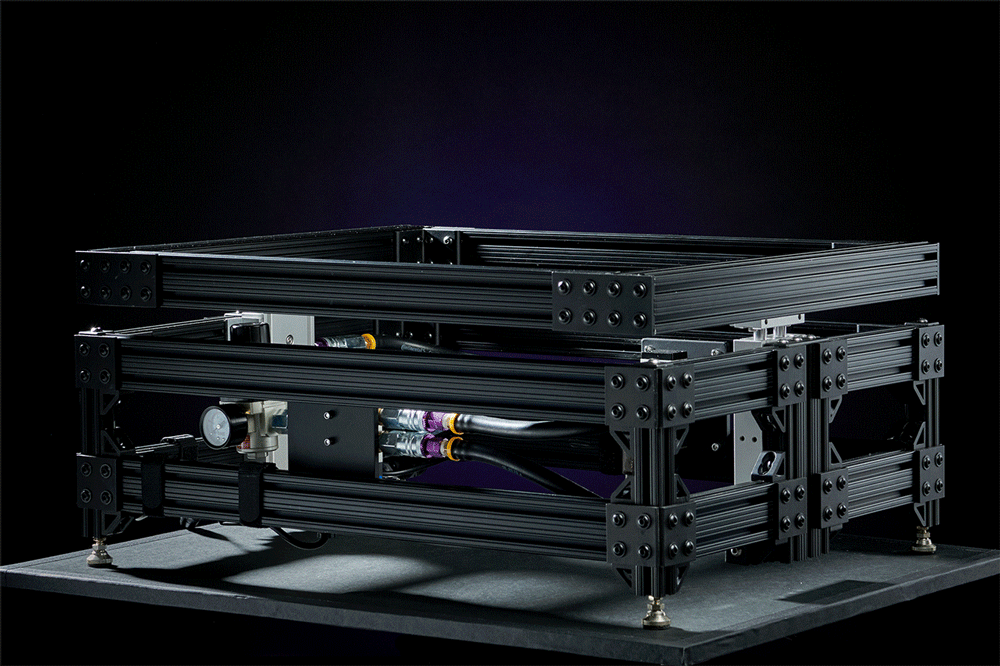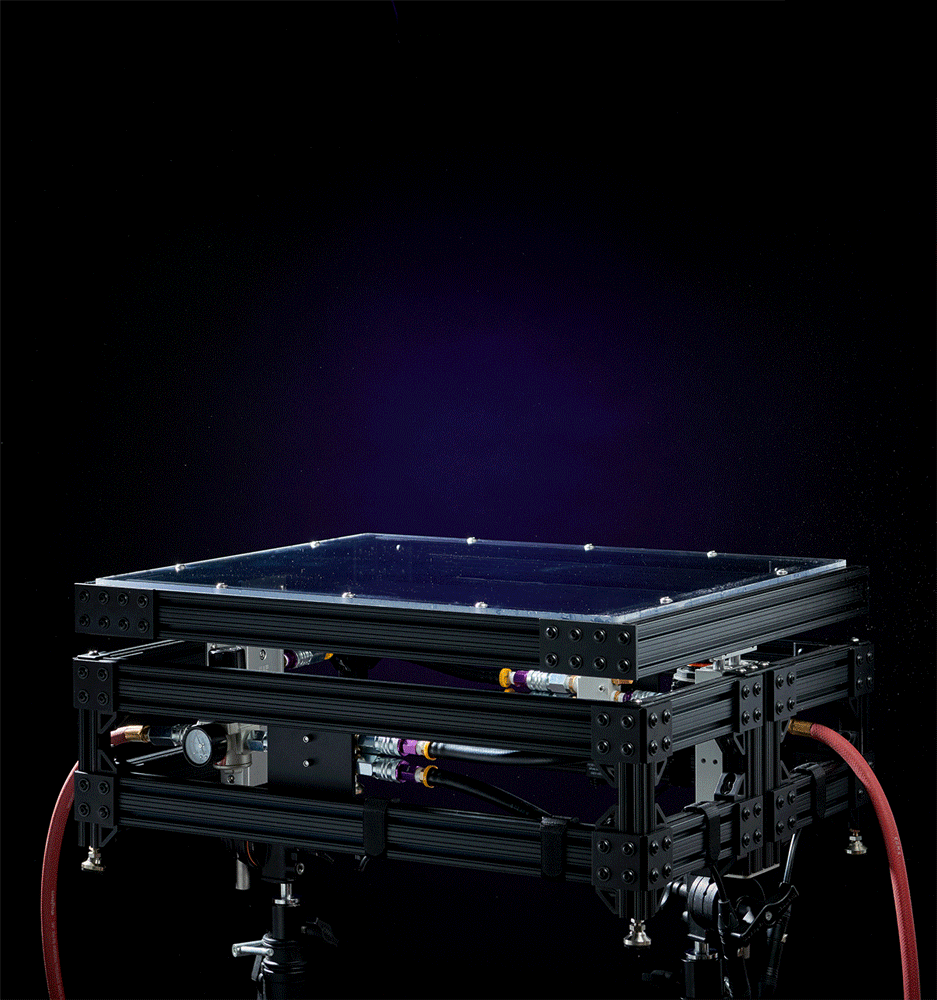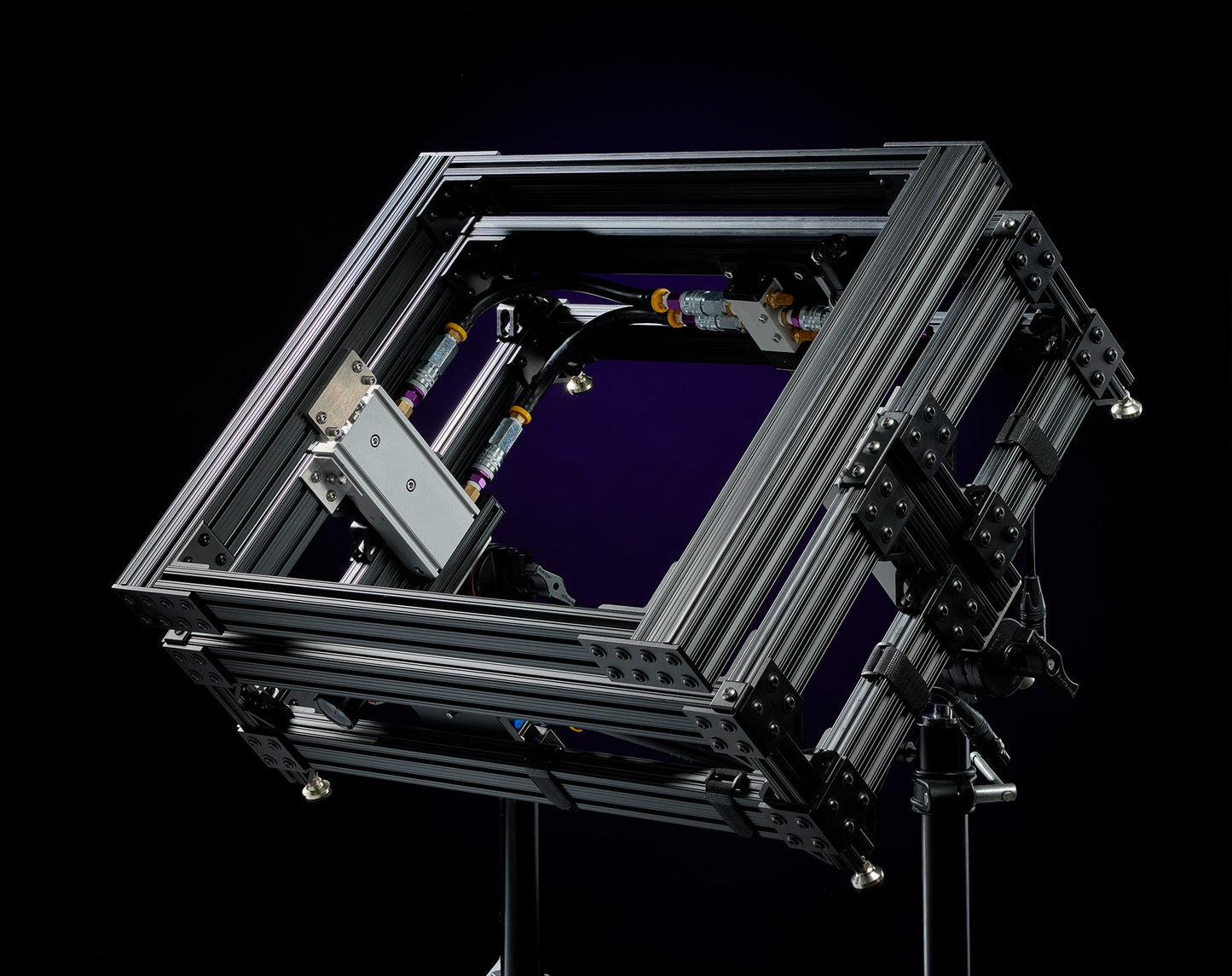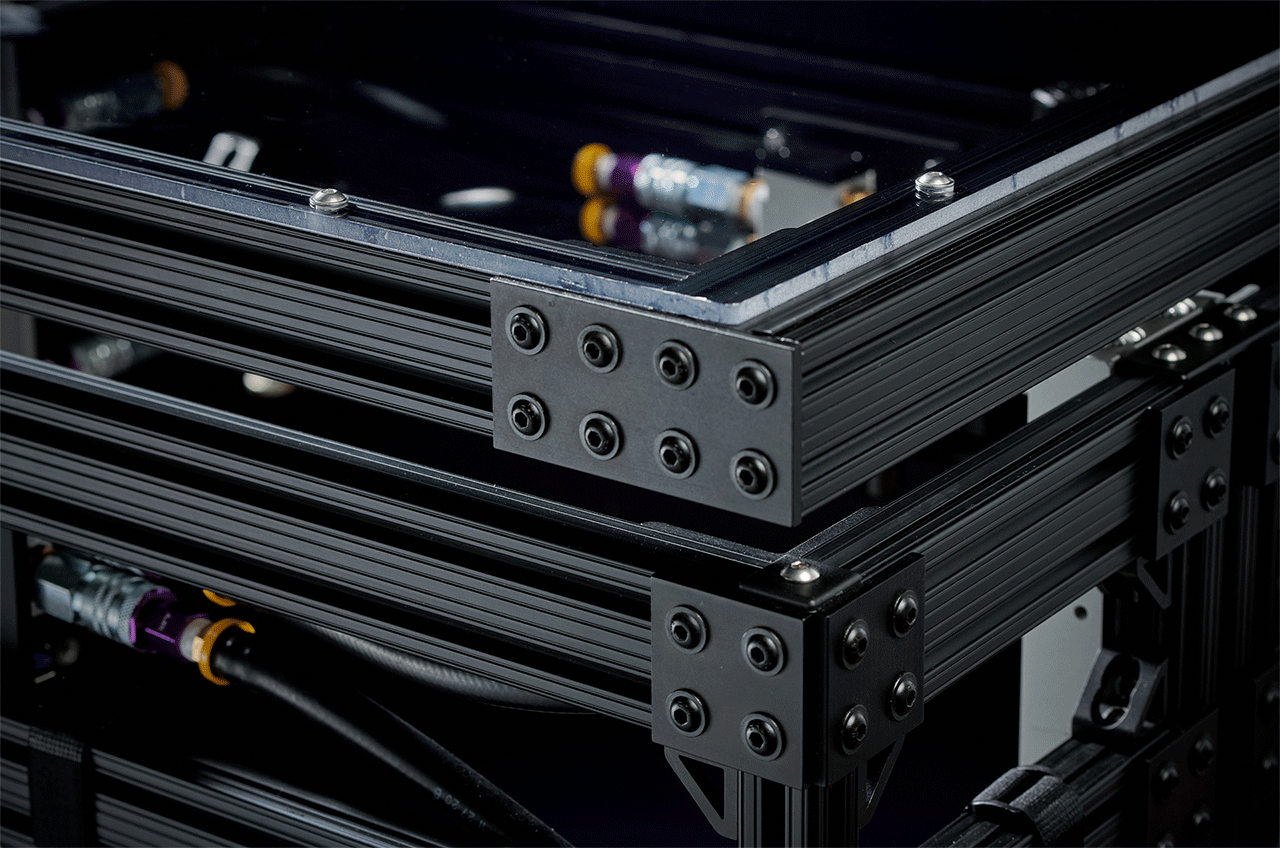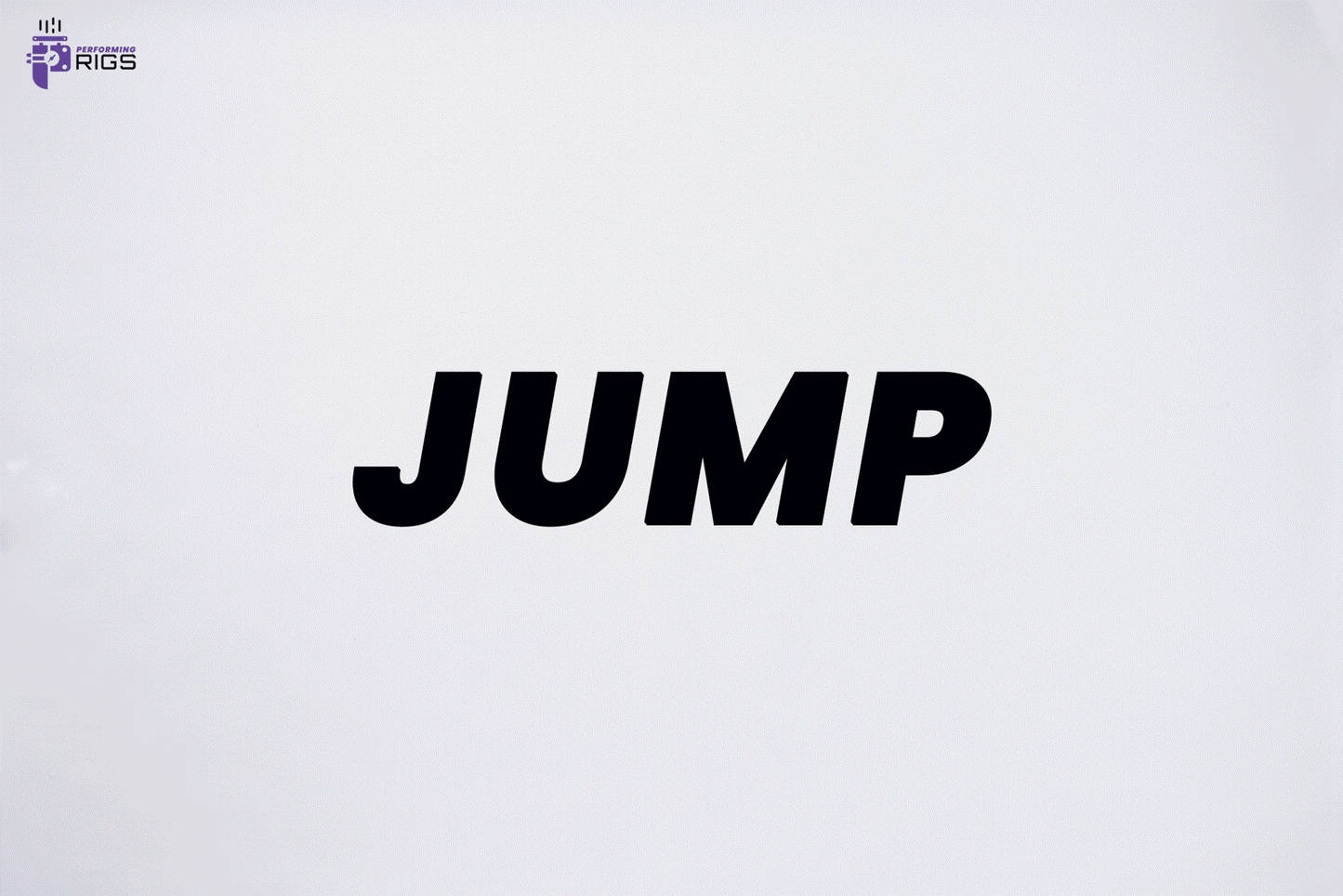 Samples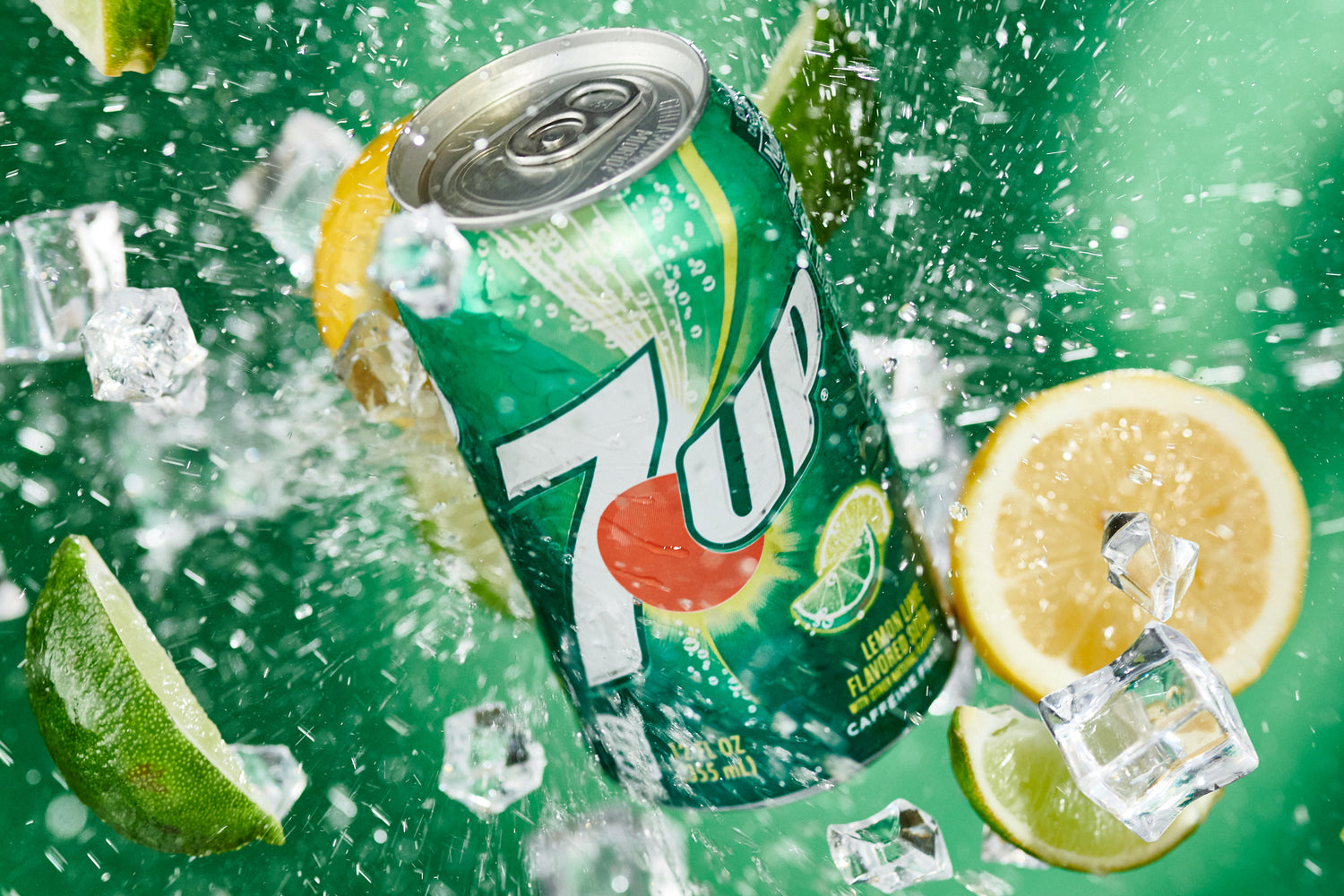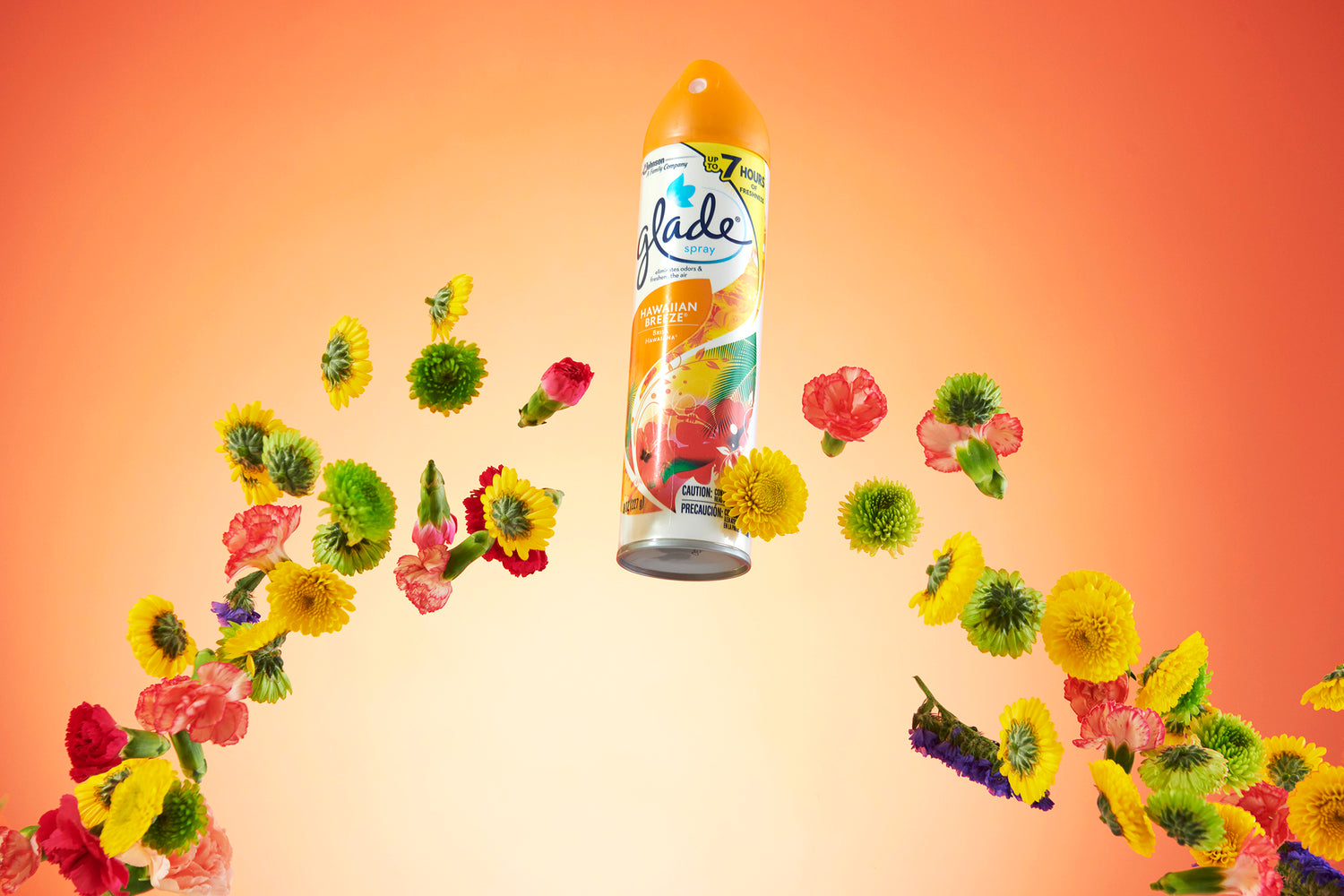 BTS